At long, long last, my two coworkers and I were able to sneak away from the office for an "executive meeting" (aka, we went out for coffee at the Italian place around the corner) and exchanged book lists. It took us about a week and a half to find a time that all three of us were able to spare 20 minutes, which I find a bit pathetic. Nonetheless, it was very fun to exchange reading recommendations! I loved getting their suggestions just as I've loved getting all of yours. I'm going to do a big wish list update with everyone's suggestions this week. :)

Before we each shared our lists, we described how we came to include the selected books. As I told them, I chose books that I thought they hadn't already read and that I thought were both enjoyable and worth reading. I wouldn't call this a list of "bests" or even "favorites." Those lists are way too hard to make. But this list does represent a small portion of both those grander lists.

Without further ado, here's my list in no particular order.


The Member of the Wedding, Carson McCullers: I discovered Carson McCullers in high school. As a final English assignment either sophomore or junior year, everyone in the class had to read several books by a single author and write an analysis of that author's offerings. I wasn't sure which author to select but told the school librarian that I had really liked To Kill A Mockingbird. Since Harper Lee hadn't written other books, Mrs. McElroy suggested McCullers. All told, I read The Member of the Wedding, The Heart is a Lonely Hunter, Reflections in a Golden Eye, Clock Without Hands, and The Ballad of the Sad Café. All are worth reading, but this one affected me the most, so it made the list.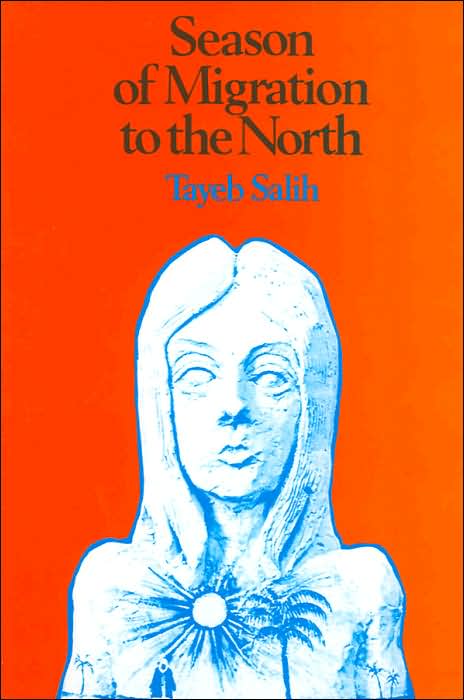 Season of Migration to the North, Tayeb Salih: This is my most re-read book. I read it first during my junior year of college for a course titled Love, Hate, and Sexual Desire Under Colonialism. You just know that a class with that title is going to be awesome. My professor was one of those incredibly engaging academic types who was fascinated by process and how we thought we knew what we knew or why we believed the things we believed. Reading this book in concert with a class that made me question everything I claimed I understood was a powerful combination. The book is short but very, very rich, and I always discover something new when I revisit it.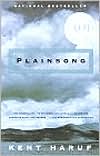 Plainsong, Kent Haruf: I've written before about the beauty of Haruf's writing. I don't know any other authors who say so much with so few words. I find his writing simultaneously male, spare, moving, and beautiful.






Straight Man, Richard Russo: Since I just wrote a review of Mohawk in which I referenced my love for Straight Man, this inclusion is probably no surprise. It's very funny, and I just love a novel that skewers the academy. Russo has slowly but steadily climbed into the upper echelons of my favorite authors, and this is still my favorite of his offerings.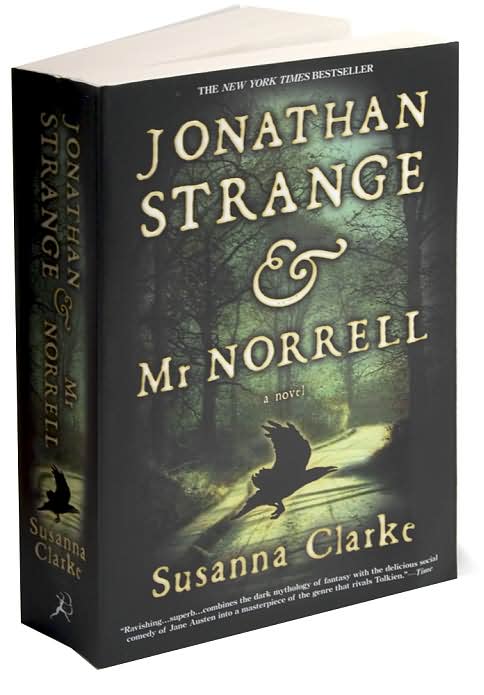 Jonathan Strange & Mr. Norrell, Susanna Clarke: This behemoth of a novel is more than just a single story. Through a fabulous use of footnotes, Clarke weaves together many, many supporting tales into her novel about magic in historical England. In recent years I've opened myself up to new genres more than ever before, and this fantastical book certainly helped usher me into this new, more open-minded position.


Books that almost made the list:

Lamb: The Gospel According to Biff, Christ's Childhood Pal, Christopher Moore: I loved this irreverent and hilarious take on what J.C.'s life was like from the perspective of his BFF, Biff. Straight Man took the humor slot on the final list, but Lamb was a close second.

The Heart is a Lonely Hunter, Carson McCullers: This is McCullers first novel and another excellent read.

The Devil in the White City, Erik Larson: Though my list ended up being 100% fiction, I did have plans at the outset to include some nonfiction. This true account of the Chicago World's Fair and a serial murderer is a captivating read and both sides of the story fascinated me.

Under the Banner of Heaven, Jon Krakauer: I would recommend this book about fundamental Mormonism to anyone and everyone. I ultimately didn't include it on my list only because I thought my two friends would have already read it (and I was right; they had).