As a follow-up on the Great Grapefruit Debate of '08, I bring you this: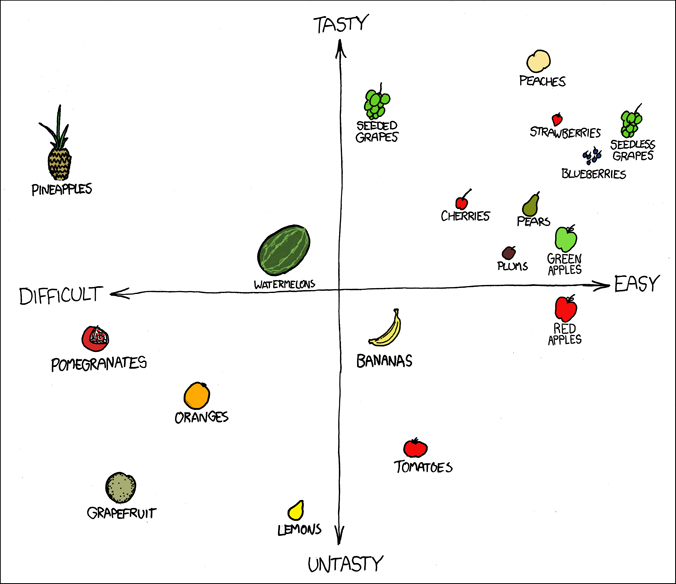 I'm not 100% convinced of its accuracy (bananas are most certainly more tasty than blueberries, am I right?), but I do appreciate that grapefruit has been placed in the absolutely worst corner of the worst quadrant. Take that grapefruit lovers!

Thanks to Kimberly for bringing this to my attention!